At LAMB, we strive to handle our finances with the utmost integrity and transparency. As the Apostle Paul wrote, "Therefore, since through God's mercy we have this ministry, we do not lose heart. Rather, we have renounced secret and shameful ways; we do not use deception, nor do we distort the word of God. On the contrary, by setting forth the truth plainly we commend ourselves to every man's conscience in the sight of God" (2 Corinthians 4:1-2).
2020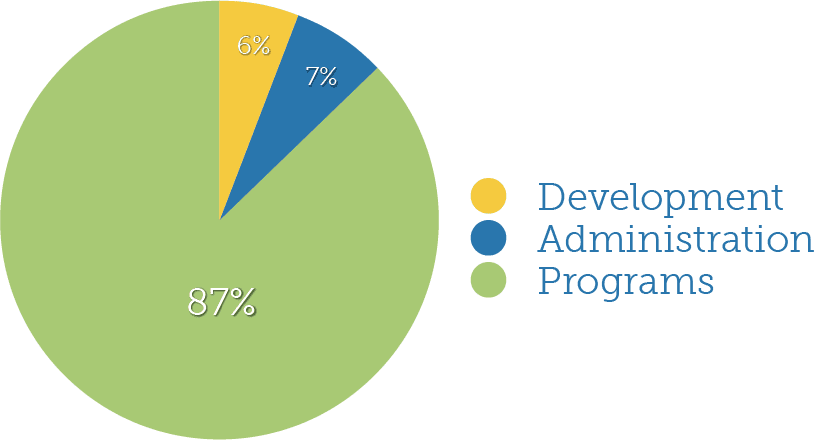 What did God do with what you gave?
Your gift to LAMB last year was used by God to accomplish some pretty amazing things! Through your gift, God not only sustained all the amazing programs that serve him, but in an exceptional year, He gave even more opportunities to be his hands and feet. God used you to:

Protect our Children's Home community from COVID – Praise God there were 0 cases among our children and staff at the Children's Home. 

Allowed us to say yes to receiving 5 new children at the Children's Home.

Helped us pivot to remote learning and continue providing Christian education to 190 students in Flor del Campo – 25 of which were on scholarship.

Supported 310 families through food provision who were hungry due to the economic impact of COVID on top of already having very little financial margin.

Provided shelter to 18 people during the hurricane and sent a team of our staff and young people to do relief work on the North Coast after the storms.
ECFA provides accreditation to leading Christian nonprofit organizations that faithfully demonstrate compliance with established standards for financial accountability, transparency, fundraising and board governance.